NEED PROFESSIONAL

HVAC ASSISTANCE

…FAST?

CALL US NOW!

 

480-696-5033
CTS Air Conditioning
Phoenix Arizona Air Conditioning and Heating HVAC Installation and Repair Specialists
Affordable A/C repair and replacement in Maricopa County AZ!
(480) 696-5033

As a leader in customer service, CTS will never try to sell you a new unit when it isn't necessary. We are able to fix over 70% of all broken air conditioning units without replacing them. All jobs are warrantied for up to 2 years. 24/7 emergency service from qualified HVAC trained technicians to have your home comfortable ASAP!
New A/C and Heater Installs

A new air conditioning unit is a major investment. It is important to choose the correct unit for your home to avoid problems down the road. CTS technicians can help you choose a reliable system that is efficient and has the correct performance to match your square footage.
All Major Brands Serviced

Techs are experienced and trained on all major A/C brands.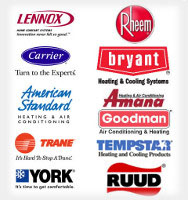 Honesty, service, and quality are the main focus at CTS Air Conditioning. We have worked hard to earn a great reputation in the Phoenix Arizona area. Our techs undergo extensive training for both A/C repair and customer service. We strive for nothing less than complete customer satisfaction!

See our current special offers.
Discounts are always available for armed forces, firefighters, law enforcement, EMTs, and teachers. We take care of the people that take care of us.

Give your heating and cooling system the proper maintenance and care to keep it operating for years to come. Check out our recommendations to keep your equipment running efficiently at top heating and cooling performance.

About Us
CTS has been doing heating and air conditioning repair work and installations in the Phoenix Arizona area since 2001!
We are an Arizona based air conditioning and heating company that operates out of Central Phoenix.
CTS follows all air conditioning maintenance and installation procedures with the highest level of professional care. We provide quality 24/7 service to any type of home heating or Air Conditioning unit
on the market, split systems, heat pumps, gas package units, and more. CTS is locally owned by
Leon Huff. The company operates at the highest standards and works hard to maintain a good
reputation in the Phoenix area. We will beat any written quote from a licensed contractor!
Look for us on Google, Bing, and Yahoo.