NEED PROFESSIONAL

HVAC ASSISTANCE

…FAST?

CALL US NOW!

 

480-696-5033
Phoenix Arizona Air Conditioning Installation
CTS Air Conditioning and Heating is committed to being an affordable, highly trained, and professional service for air conditioning replacement and installation in Maricopa County Arizona. CTS Air Conditioning and Heating has been in business since 2001, but many of our members and technicians have grown up in the business and have been working on air conditioners their entire lives. Our team enjoys providing exceptional customer service to Phoenix, Scottsdale, Mesa, Glendale, Chandler, Tempe, Gilbert, Fountain Hills, Queen Creek and any other city in the valley area.
NEW AIR CONDITIONER INSTALLS
Over time a residential air conditioning system can wear out to the point where it must be replaced. If your air conditioner is old then you will notice a huge energy savings when replacing it with a newer unit. CTS Air Conditioning and Heating can help you select a unit that will offer reliable performance, efficiency, and that falls within your budget. Phoenix Arizona is notorious for scorching hot summers that are rough on home cooling equipment. We work with reliable manufactures and every a/c unit we sell comes with a 10 year warranty for your peace of mind.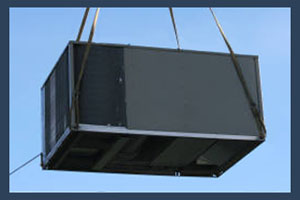 Commitment to Quality
CTS Air Conditioning and heating maintains an excellent reputation with it's customers. One of the many ways we do this is by only installing equipment from major air conditioning companies that make quality products that are built to last. Our meticulous installation checklist ensures that no part of your a/c install gets overlooked. We stand behind our work 100% and guarantee your satisfaction with any new air conditioner or heater that we install for you. Our Technicians are HVAC certified and experienced customer service liaisons for our company. We operate 24 hours a day, 7 days a week to meet your needs with great products and professional service.
Commitment to Service
We pride ourselves on a great relationship with our customers and with the Phoenix area community. The CTS Air Conditioning and Heating team works hard to make sure you are 100% satisfied no matter how big or small the task at hand. We offer 10 year warranties on new installs and 2 year warranties on repair work. If your air conditioner is out we make you top priority on our service list and get someone to you in less than 3 hours time. We have technicians on call around Phoenix Arizona and the valley to serve you without delay.
Professional Technicians
When you need air conditioning and heating service CTS Air Conditioning recognizes that you will be inviting our technicians on to your property and inside your home. We don't take this situation lightly and screen all of our employee's backgrounds. Our technicians are regularly tested to be drug free and trained to service, install, and repair all air conditioners built by any large air conditioner manufacturing company. Our technicians have been HVAC certified to EPA 608 universal technician course standards to purchase and handle CFC and HCFC refrigerants. Technicians have completed these courses through strict organizations with high standards such as NATE, ACCA, SRP, and others.
Honest Business
CTS Air Conditioning and Heating expects every employee hired to maintain the highest ethical standards. We have worked hard to build an excellent reputation in Phoenix and throughout Maricopa County and Pima County Arizona. None of our technicians or staff are paid on a commission basis and love to inform the customer about cost saving options. CTS Air Conditioning and Heating is committed to informing the customer of all charges before service work has been completed, there are absolutely no hidden fees. A great customer experience and satisfaction with our products, maintenance, and service is our top priority. We stand behind our work and provide a warranty for every job we do.